Scroll Down
Scroll Down
Scroll Down
Scroll Down
2015-2022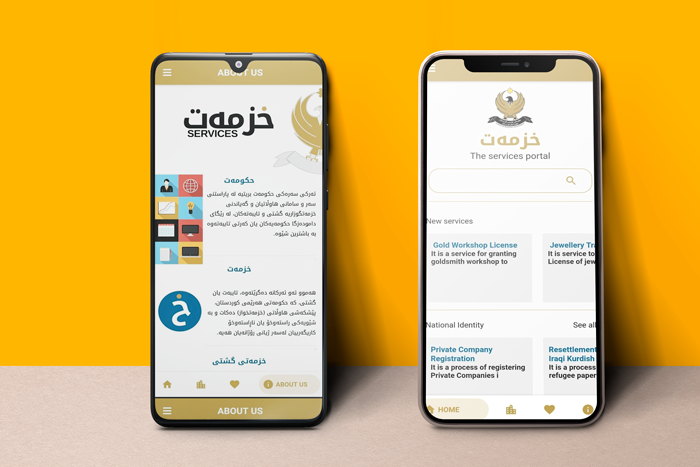 ---
About Xizmat app
Xizmat is a formal KRG services portal, it helps citizens and foreign people and guiding them through services provided in KRG entities.
This application which funded by GIZ has been developed by Jiasaz company, we used latest mobile development techniques to make the app as fast and user-friendly as possible.
The application is working offline with. donwloading data only when the app first installed, in three different languages which are the most spoken in Kurdistan region and entrire Iraq.
The bellow are some screenshoots for the app: